UXO – Case Study
Demonstrating success using the Bayonet 250 in UXO survey to locate buried munitions in near shore environments.
Greensea IQ successfully demonstrated the power and flexibility of OPENSEA to rapidly integrate and deploy a sensor suite for the task while showcasing the capabilities of the Bayonet 250 AUGV to detect, identify, and neutralize naval mines and other explosive hazards in the challenging surf and beach landing zones.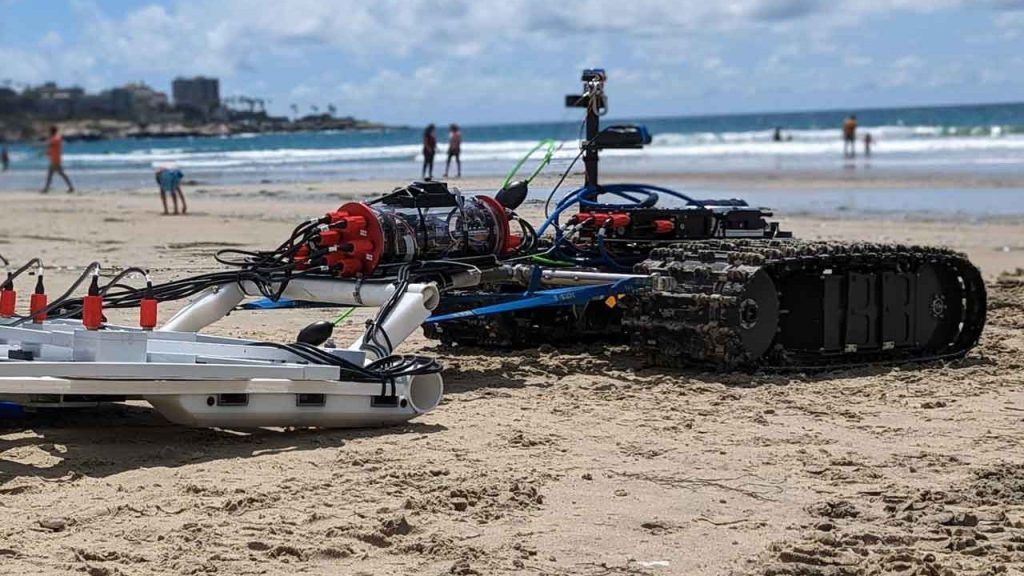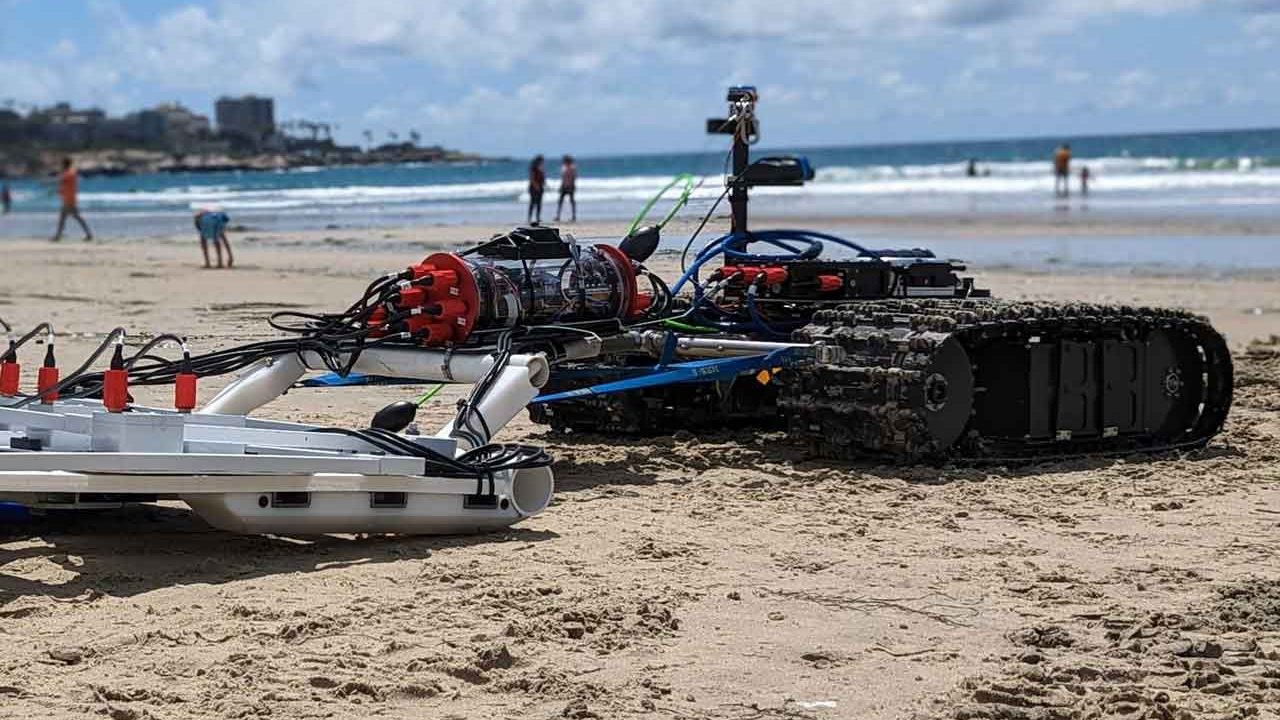 The operation lasted eight days and covered eighteen square kilometers in depths of up to ten feet, and amidst wave heights of four to six feet in the challenging surf zone. During this mission, and running up to four sorties a day, the Bayonet 250 provided a stable and reliable platform for conducting the survey that included a towed sled equipped with White River Technologies (WRT) marine APEX technology, seamlessly integrated into Greensea's software platform, OPENSEA.
The rapid integration of the sensor sled facilitated the detection and classification of objects, with a buried depth of up to 3 meters based on material composition.
Demonstrated Success
Throughout the 8 day mission that covered 18 square kilometers, the Bayonet 250 successfully identified and subsequently confirmed buried targets based on burial depth and signal signature, highlighting its ability to detect and identify explosive hazards in both the surf and on beach landing zones. The collaboration between Greensea IQ and White River Technology, resulted in an exceptional demonstration that further solidified their position as industry leaders in marine and underwater operations.
Bayonet B250 System
Proven Surf Zone survey platform
Speed: up to 1.5 kts, Depth: 100 MSW
Endurance: up to 10-hrs
OPENSEA for Autonomy, GNC & C2
GS4 INS + DVL Aided Track Odometry
Obstacle Avoidance
MLO ATR Detection
WRT APEX System Specs
Electromagnetic Induction
ISO/IEC-17025 Accredited
UXO Signature Classification
Up to 90% clutter rejection