EverClean IQ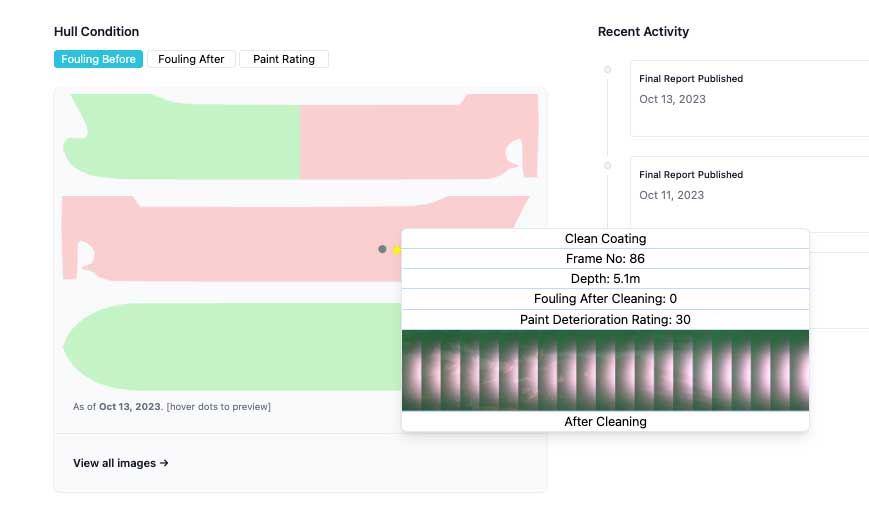 Delivered as part of the EverClean service, EverClean IQ is our groundbreaking data-reporting solution designed to assist commercial vessel owners in understanding the general health of their hulls using the data collected during routine EverClean service.
As the EverClean IQ platform evolves, our users will be able to purchase additional detailed data sets collected during cleaning operations that can provide a high level of change detection and inform accurate predictive analytics.
EverClean IQ will enable you to make more accurate decisions about preventative maintenance and repairs pre-dry-dock planning and post-dry-dock inspections—saving you time and money.
EverClean IQ is constantly being updated to make the most of the available data sets with each cleaning. Each iteration of our cloud-based data application moves us closer to providing the world's most comprehensive data set on ship hull fouling.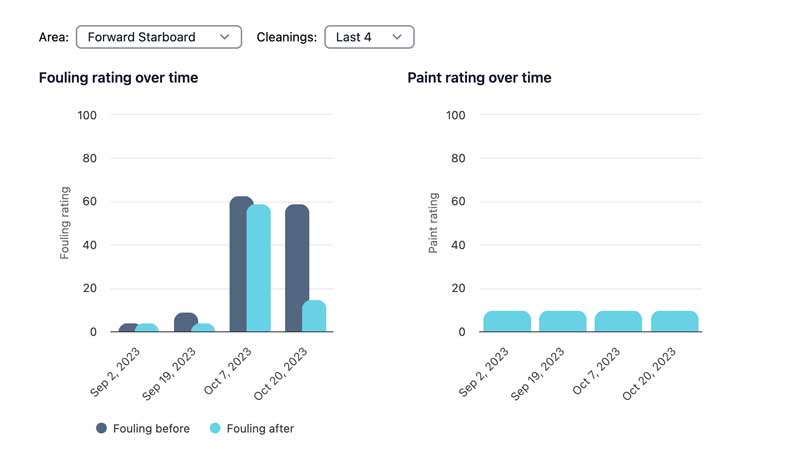 Here's what EverClean customers can expect.
🚢 Enhanced 2D Hull Visualization: Get a clearer picture of your hull's condition with location-specific data mapped onto an image of your vessel. From fouling rating to paint deterioration and image location data, understanding your hull has never been easier.
👁️ Dynamic Data Visualizations: Track your hull's evolution over time with our intuitive data visualizations. Witness the changes in fouling rating and paint deterioration, empowering you to make informed decisions.
📈 Continuously Updated Impact Metrics: Stay in the know with our aggregated Impact Metrics that evolve as we clean more vessels. Your data is always up to date, enabling you to measure the impact of our services on your vessel and the environment.