Integrated Systems
Built on OPENSEA, Greensea IQ delivers flexible and scalable platforms and systems capable of delivering advance capabilities to the field fast, replacing outdated or more dangerous methods of operating in marine environments.
Bayonet AUGVs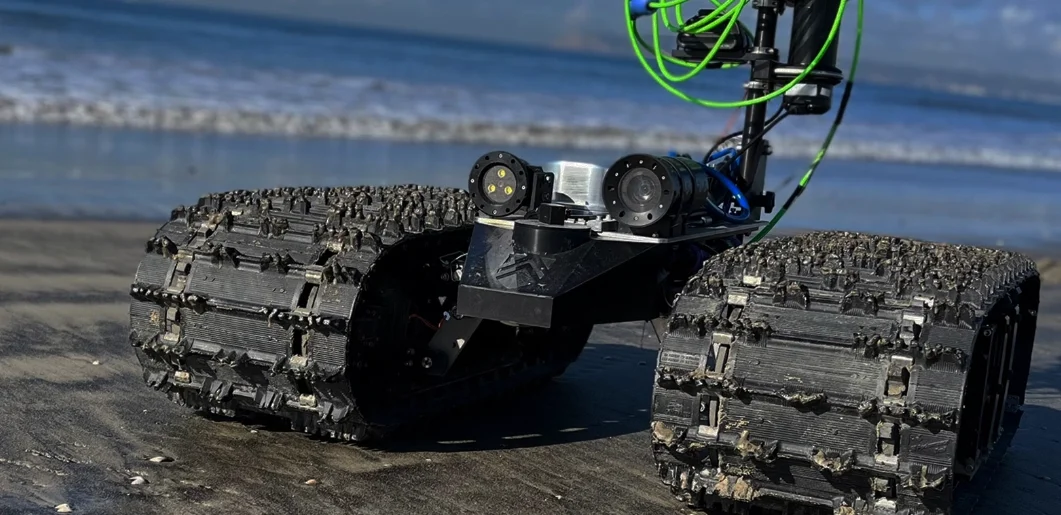 Bayonet AUGVs bridge the gap between open water and the beach with a series of Autonomous Underwater Ground Vehicles that can transition from the ocean into the surf zone and onto the beach.
We build Bayonet AUGVs to be extremely adaptable autonomous platforms with extensive payloads capable of performing numerous missions and tasks where an ROV, AUV, or USV cannot. Bayonet Ocean Vehicles are powerful tools for operators seeking a safe and stable platform to work in the harshest marine environments.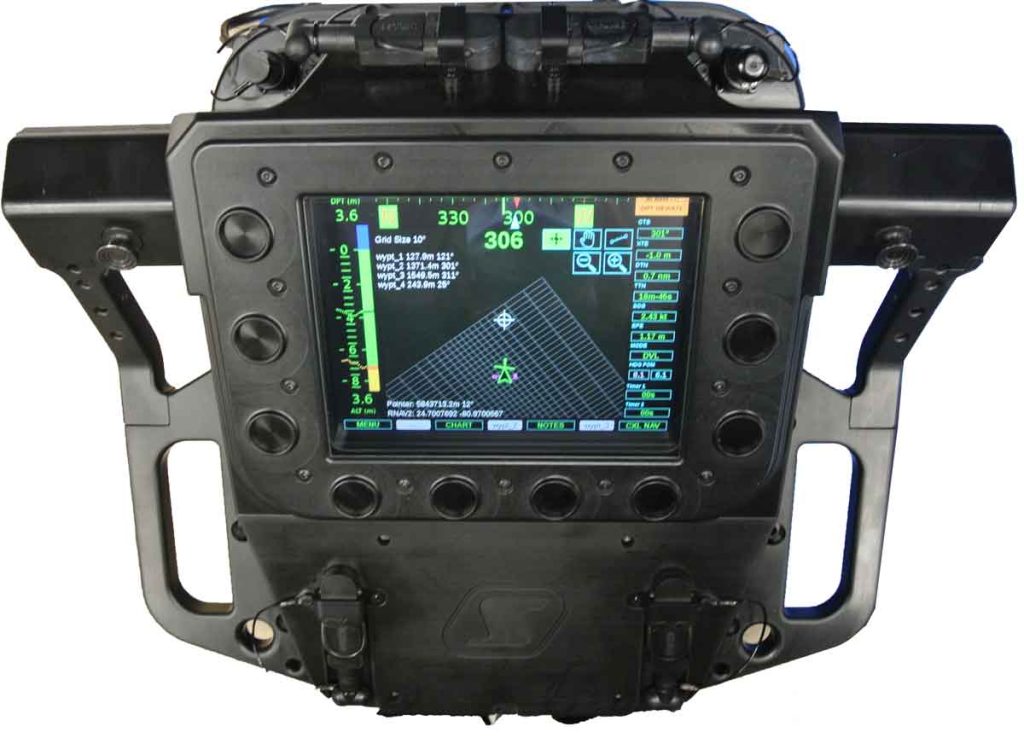 RNAV3
Greensea IQ has partnered with STIDD Systems, Inc., creator of the world's most widely used Diver Propulsion Device (DPD), to deliver navigation, control, and autonomy technology to combat divers.
This collaboration produced the RNAV3, a compact navigation and mission management tool for combat divers.
We understood that without deep involvement from the operational community, it would be impossible to ensure that our system was easy to use and possessed capabilities relevant to divers in the field. Our team of engineers—many of whom are divers themselves with regular testing responsibilities—has spent years connecting with combat divers and gathering feedback from the field, all with one objective: to comprehensively meet the diver's needs so that they can focus on executing successful and safe missions.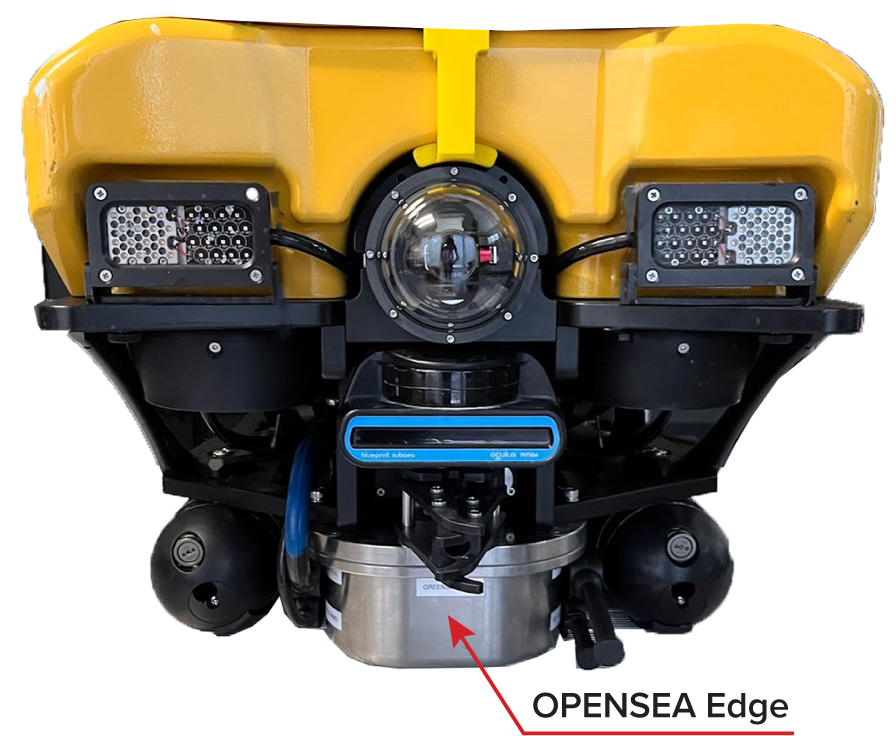 OPENASEA Edge
OPENSEA Edge is a hardware and software technology framework that provides the computing resources needed to power perception systems and manipulators. It enables advanced autonomous behaviors, allowing for trusted human-on-the-loop autonomy and tetherless command and control over any subsea marine robotic platform.

OPENSEA Edge combines the power of OPENSEA with an edge computing package to provide an easy solution for system integrators or vehicle developers moving toward full subsea and untethered autonomy. OPENSEA Edge presents the tried-and-true navigation, vehicle control, and autonomy solutions of OPENSEA with new OPENSEA technologies for objective-based autonomy, perception system integration, and low-bandwidth communications as a platform solution that can port to any vehicle system and support a wide range of applications. The OPENSEA Edge system is based on two NVIDIA edge processors and a Gigabit Ethernet network architecture and provides subsea connector interfaces for the robot, video sensors, sonar sensors, navigation sensors, and acoustic communications.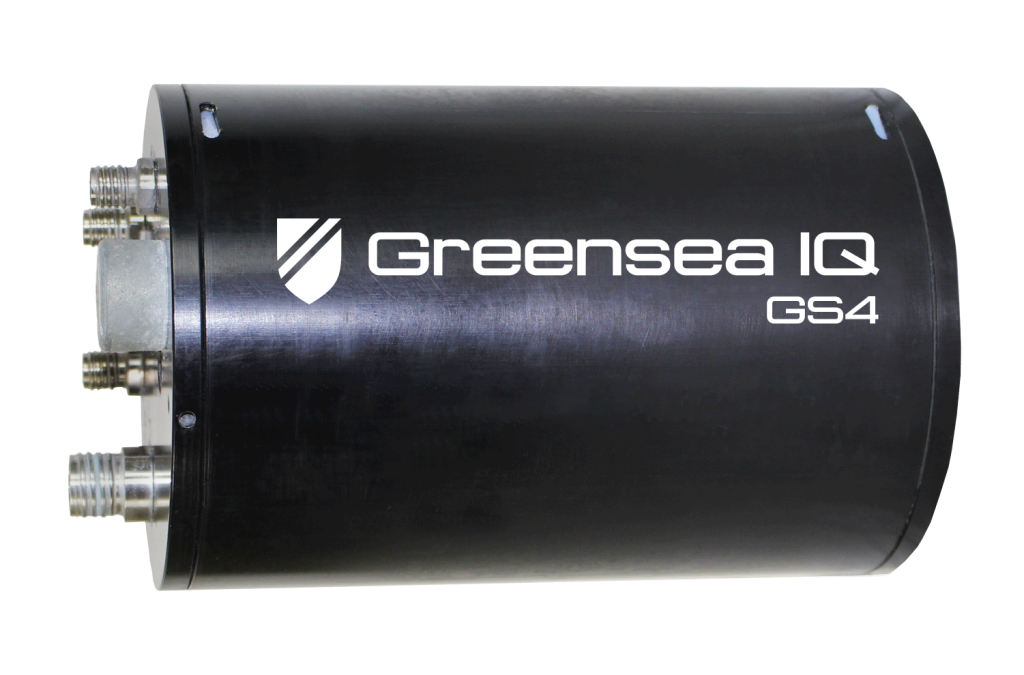 GS4 INS
The GS4 system features a fiber optic gyro and Greensea IQ's proprietary Kalman estimation algorithms—the product of more than 10 years of development and blue-water testing.
Greensea IQ's patent-pending autonomous heading alignment algorithms ensure the best navigation performance for any operational scenario.
The GS4 is an integrated aided inertial navigation system utilizing the Greensea IQ INS engine with a defined set of internal sensors and wide support for additional aiding sensor configurations common in the subsea industry.
They are an excellent choice for applications requiring accurate performance navigation to enable vehicle control, station keeping, platform stabilization, and sensor fusion.