RNAV3
The special operations forces (SOF) combat diver performs incredibly complex tasks under hostile conditions. However, these complex tasks are made up of simpler subtasks, like operating mobility systems and navigating; we believe that automating these subtasks will allow divers to focus on the higher-level objectives necessary for mission success and safety.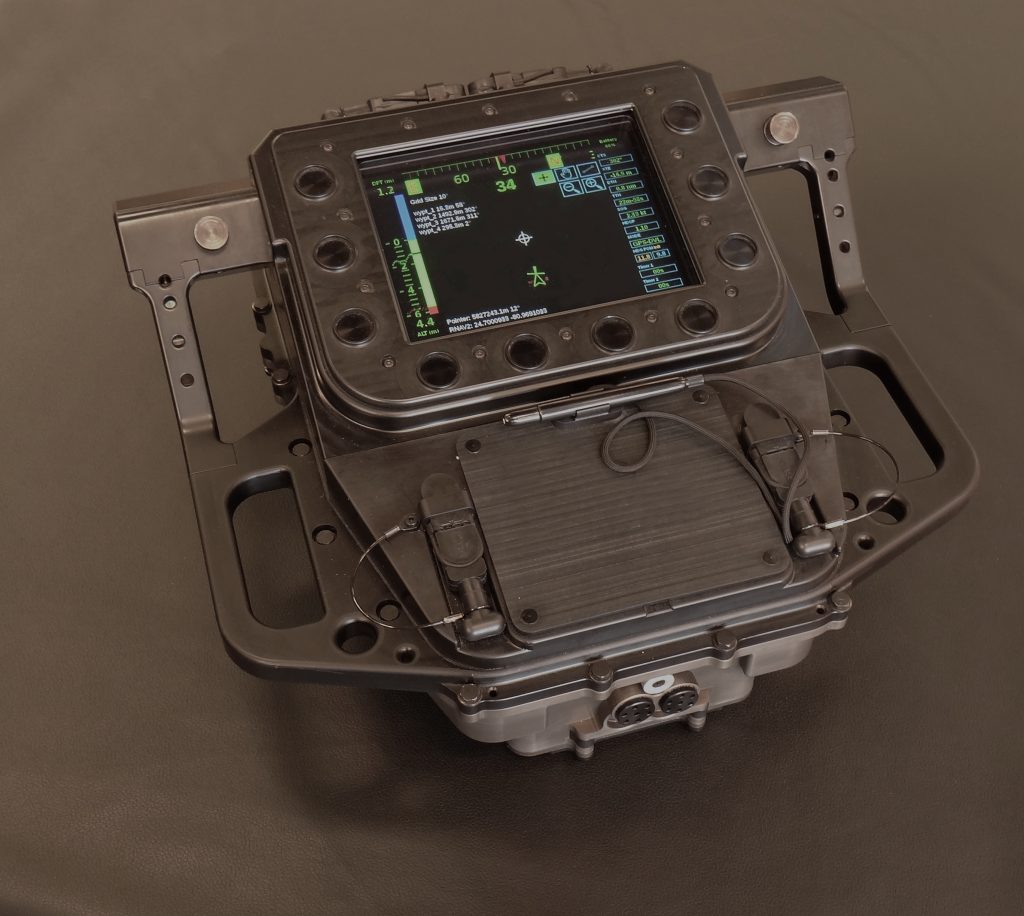 RNAV3 Diver Navigation & Autonomy
Greensea IQ has partnered with STIDD Military to develop and manufacture a state-of-the-art diver navigation platform, RNAV3. The RNAV3 integrates with STIDD's Diver Propulsion Device (DPD) to provide navigation and control. With the RNAV3, combat divers can offload navigation and vehicle operation to the supervised autonomy of the DPD, providing a safer and more productive mobility system. Adding OM2 (optionally manned) allows for fully unmanned transit to or from predetermined locations for INFIL/EXFIL.
Missions can be pre-planned or created and updated on the fly. Thumb knobs and finger triggers are used to control the vehicle and operate the interface. The diver's hands never need to leave the handgrips to monitor system status, alarms, or progress to a destination, or even to reroute the vehicle.
Adding a fully integrated acoustic communications system to the RNAV3 allows team members to send and receive messages during operations. Divers can send encrypted messages, share data, or direct team members to waypoints. Use pre-programmed or customized messages to communicate mission-critical status updates.
RNAV Simulator
The RNAV Simulator provides a powerful and comprehensive means for
operators to train, maintain proficiency, and evaluate operational
scenarios on an RNAV3 without needing to go into the water. The simulator
uses the exact software and embedded processor as RNAV3, creating a
convenient way to evaluate new software releases, demonstrate the
functions of RNAV3, and even practice failure scenarios.
The RNAV Simulator includes a dry-land-only simulation chassis RNAV3 with functional buttons and controls, as well as a gaming quality computer with simulator software, RNAV3 software, and all the cables needed for operation.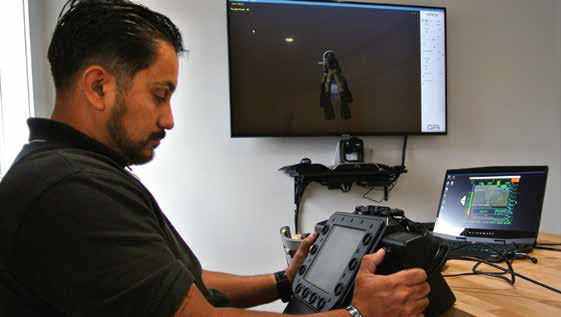 Contact Our Defense Specialists to learn more about solutions for special forces.