Defense Solutions
Greensea IQ provides cutting-edge software and hardware to support military use of marine defense solutions for EOD, MCM, and SOF.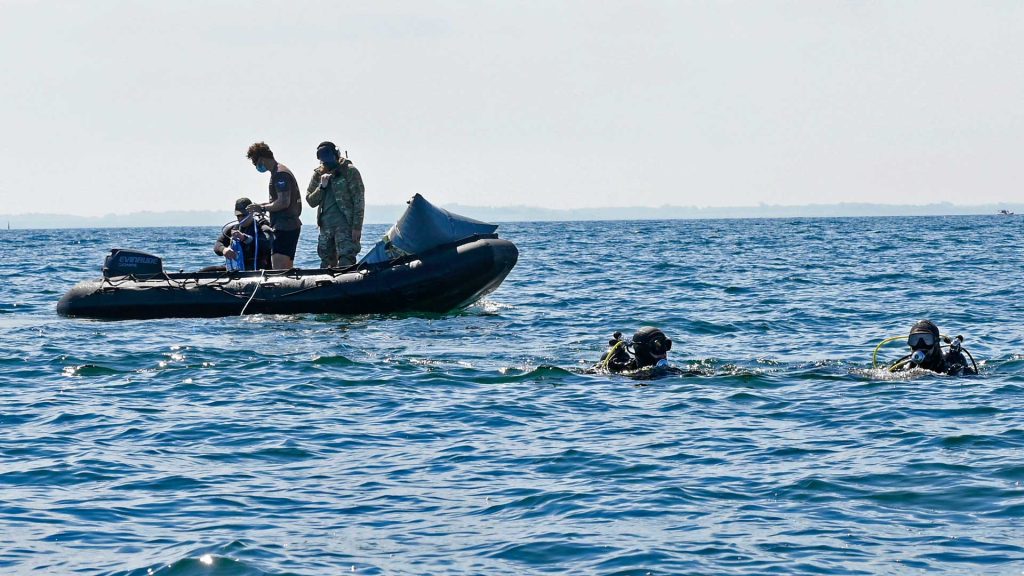 EOD Solutions
EOD solutions include software, integrated systems, custom development, direct support, and training. Greensea IQ aligns our R&D efforts to focus on these areas.
Maritime EOD Robotics
Greensea IQ provides advanced open architecture software solutions for EOD technicians using marine robotics to locate, identify, classify, and mitigate submerged threats. We focus on improving the utilization of robotics in this domain to keep technicians safe, productive, and efficient. Our products and technologies enable many of the robots used in maritime Explosive Ordnance Disposal today, and our research and development programs are providing solutions for tomorrow.
EOD Workspace
EOD Workspace is an open architecture navigation and control platform for Remotely Operated Vehicles used by EOD technicians. It provides a better way to operate ROVs through system integration, automation, and situational awareness. EOD Workspace was designed to streamline many of the tasks technicians use ROVs to execute; it provides technicians with the information they need, when they need it, to conduct their job safely and effectively.
Greensea IQ provides training and support services directly to EOD technicians and program personnel using EOD Workspace. 
Greensea IQ recommends the VideoRay Defender ROV for maritime EOD.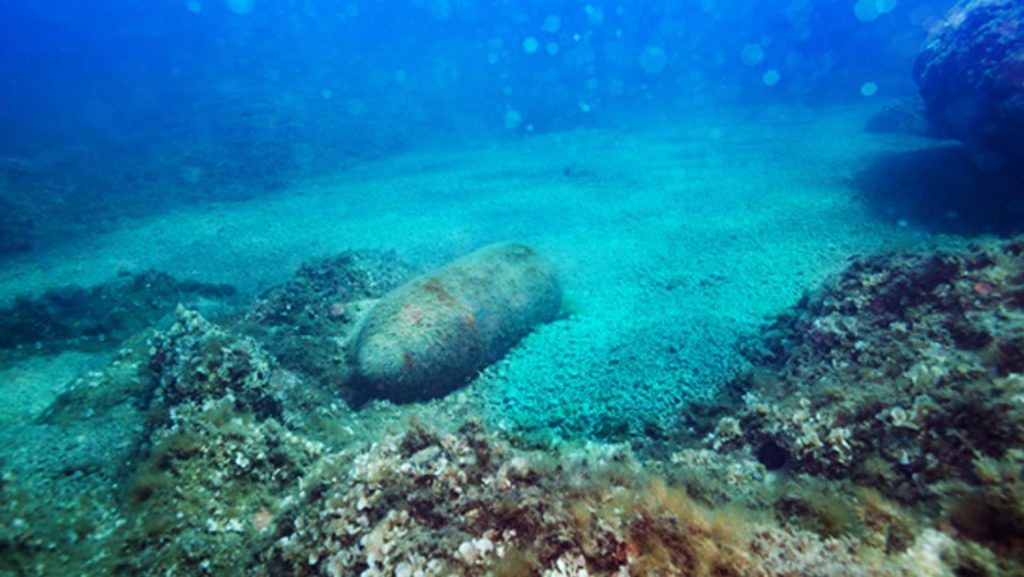 Additional EOD Solutions
OPENSEA Edge
OPENSEA Edge is a hardware and software technology framework that provides the computing resources needed to power perception systems and manipulators. It enables advanced autonomous behaviors, allowing for trusted human-on-the-loop autonomy and tetherless command and control over any subsea marine robotic platform.
Safe C2
Safe C2™ is a modular plugin for EOD Workspace that provides long-range standoff command and control of ROVs. Safe C2 utilizes bandwidth management, compression, and data prioritization schemes to ensure effective and accurate control of an ROV, regardless of bandwidth and latency. Safe C2 is not protocol specific and works over acoustic, cellular, satellite, and radio communication links.
Safe C2 also provides integration for USVs and launch and recovery systems to facilitate operational scenarios where the operator is remote from the ROV.
EOD Workspace Simulator
EOD Workspace Simulator is a powerful training tool that allows EOD technicians to develop and maintain proficiency with EOD Workspace and the VideoRay MSS Defender without utilizing an actual ROV or requiring any in-water activities.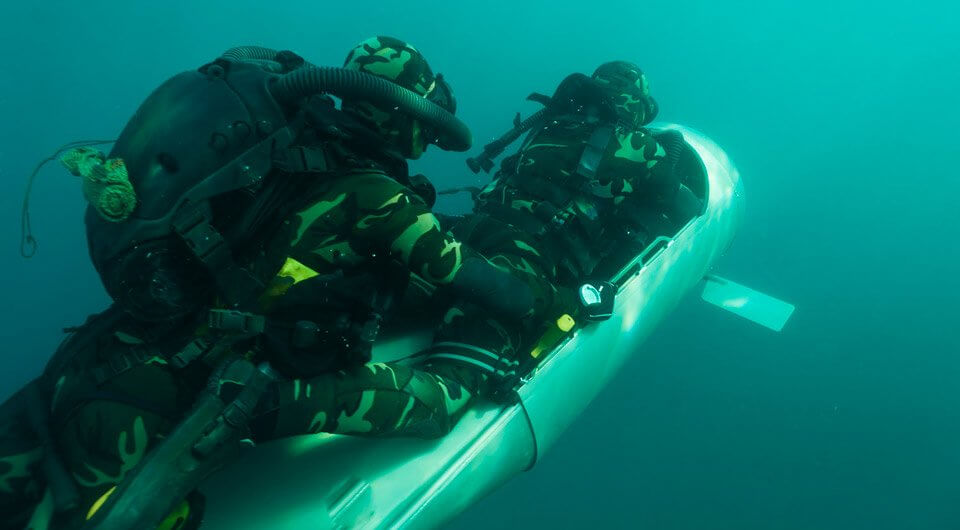 SOF Solutions
Greensea IQ has partnered with STIDD to provide a navigation, control, and communications solution for the Diver Propulsion Device. RNAV3 and the family of supporting products are based on OPENSEA and deliver a complete navigation and mobility automation capability for combat divers. Greensea IQ works directly with operators to constantly develop new technologies and capabilities based on RNAV3.
A critical aspect of Greensea IQ's Special Operations Forces Diving program is research and development. Greensea IQ works closely with operators and program managers to develop new technology and provide new operational capabilities. The open architecture of RNAV3 provides a ready platform for technology insertion and interoperability with other SOF assets.
Greensea IQ provides training and support services directly to SOF Operators and program personnel using RNAV3 and the RNAV3 family of products.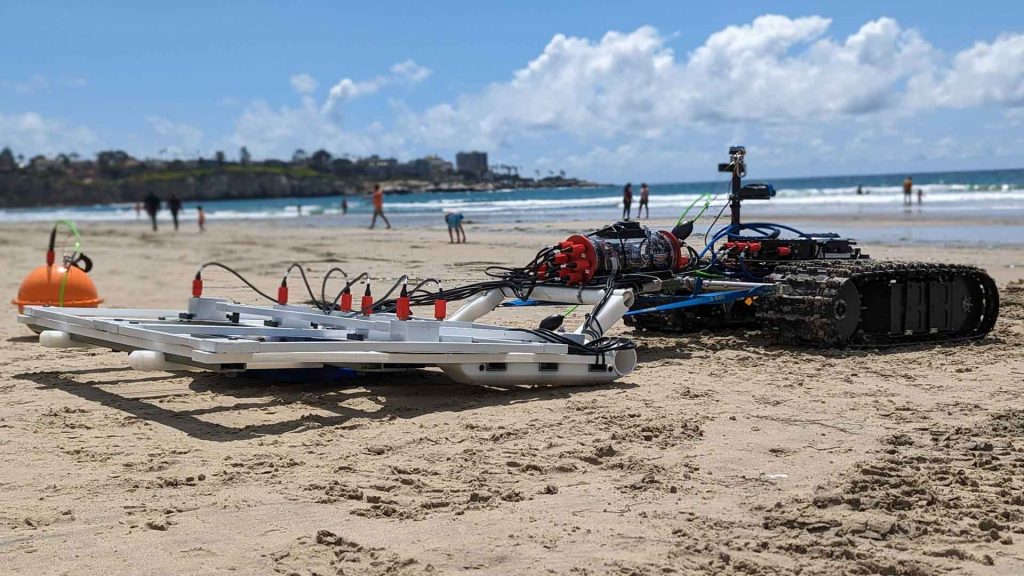 UXO Survey and Identification
UXO (Unexploded Ordnance) survey offshore is a critical process conducted to assess and mitigate the risks associated with unexploded munitions that may be lying on or buried on the ocean floor. A recent survey using a Bayonet 250 outfitted with sonar and White River Technology's marine APEX technology was able to detect potential UXOs beneath the seabed.
UXO survey plays a crucial role in ensuring the safety of offshore operations—such as oil and gas exploration, submarine cable laying, and underwater construction projects—by locating and properly disposing of UXOs to prevent accidental detonations that could cause harm to personnel and damage to infrastructure.
Contact our Defense Team to learn more about solutions for the EOD, MCM, and SOF communities.