Safe C2
Safe C2™ is a modular plugin for EOD Workspace that provides long range standoff command and control of marine vehicles, including ROVs. Safe C2 utilizes bandwidth management, compression, and data prioritization schemes to ensure effective and accurate control of an ROV regardless of bandwidth and latency. Safe C2 is not protocol specific and works over acoustic, cellular, satellite, and radio communication links.
Safe C2 also provides integration for USVs and launch and recovery systems to facilitate operational scenarios where the operator is remote from the ROV.
HARDWARE AGNOSTIC & SCALABLE
Safe C2 is platform independent solution and can work with surface, subsea, and seafloor vehicles. SAFE C2 extends Greensea's current navigation, command, and control systems installed in thousands of vehicles around the globe including the current US Navy EOD SeaBotix vLBV ROV, the Next Generation EOD Underwater Response Vehicle, and many inspection and work class ROVs. Supporting a wide range of COTS data links, SAFE C2 is technically viable for the expeditionary maritime EOD CONOPS, and operationally viable for conducting advanced intervention tasks.
The technology hurdle addressed in SAFE C2, which makes the long range control of a marine vehicle practical, is handling of the data stream back and forth between operator and vehicle. SAFE C2 manages the data stream by transmitting the least amount of data necessary and sychronizing data so that even with slight delays, the sonar and video will remain in synch when the operator sees them.
Safe C2 is integrated into Greensea IQ's OPENSEA Edge. OPENSEA Edge brings open architecture, over-the-horizon control, and advanced autonomy, navigation, artificial intelligence, and machine learning capabilities to any ROV.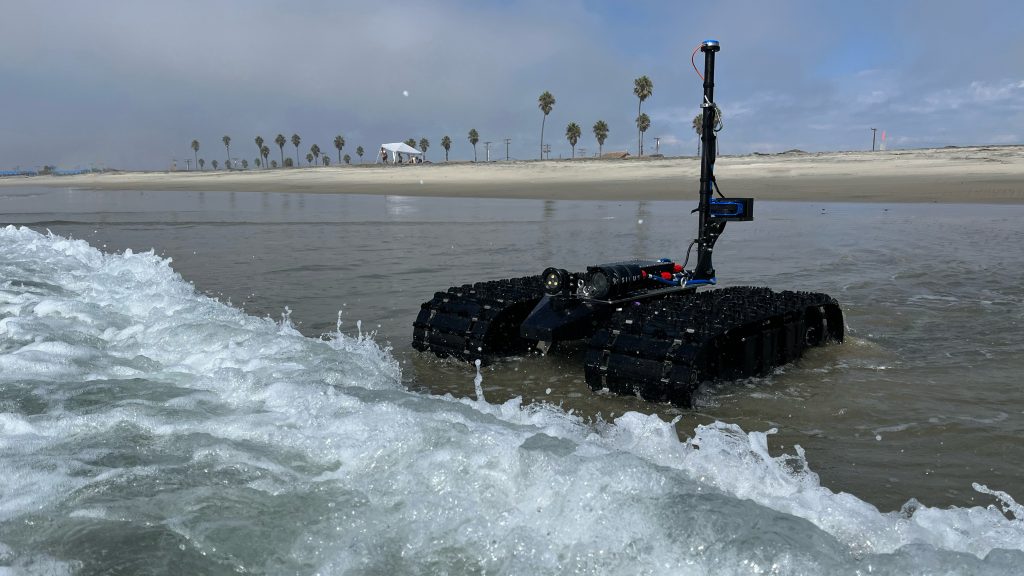 Features
Open architecture
Leverages Greensea's supervised autonomy systems for ROVs and shipboard systems
Hardware, vehicle, and protocol agnostic
Bandwidth scaling by protocol and task
Highly configurable and scalable
Builds on existing assets in US Navy and commercial fleets worldwide
Plug-and-play, add-on capability in the field
Implemented as a software plug-in to Greensea's Professional and EOD Workspace ROV command and control products
Supports any ROV with OPENSEA architecture installed
Customizable for specific applications, systems, and integrations
Integrates with other Greensea autonomy and navigation products